Hair problems are seen to be one of the most dreadful symptoms that are seen in recent times. This has created a havoc situation among the youth for which the need for a Hair Specialist Doctor Dermatologist has grown convincingly in recent years.
In recent times, hair problem has seen to be exceedingly growing due to many factors that include,
•             Excessive smoking in the youth
•             Pollution of air
•             Pollution of water
Apart from all these, the increase in stress level and irregularity in eating habits have also been one of the primary causes that have created such issues in the recent few years.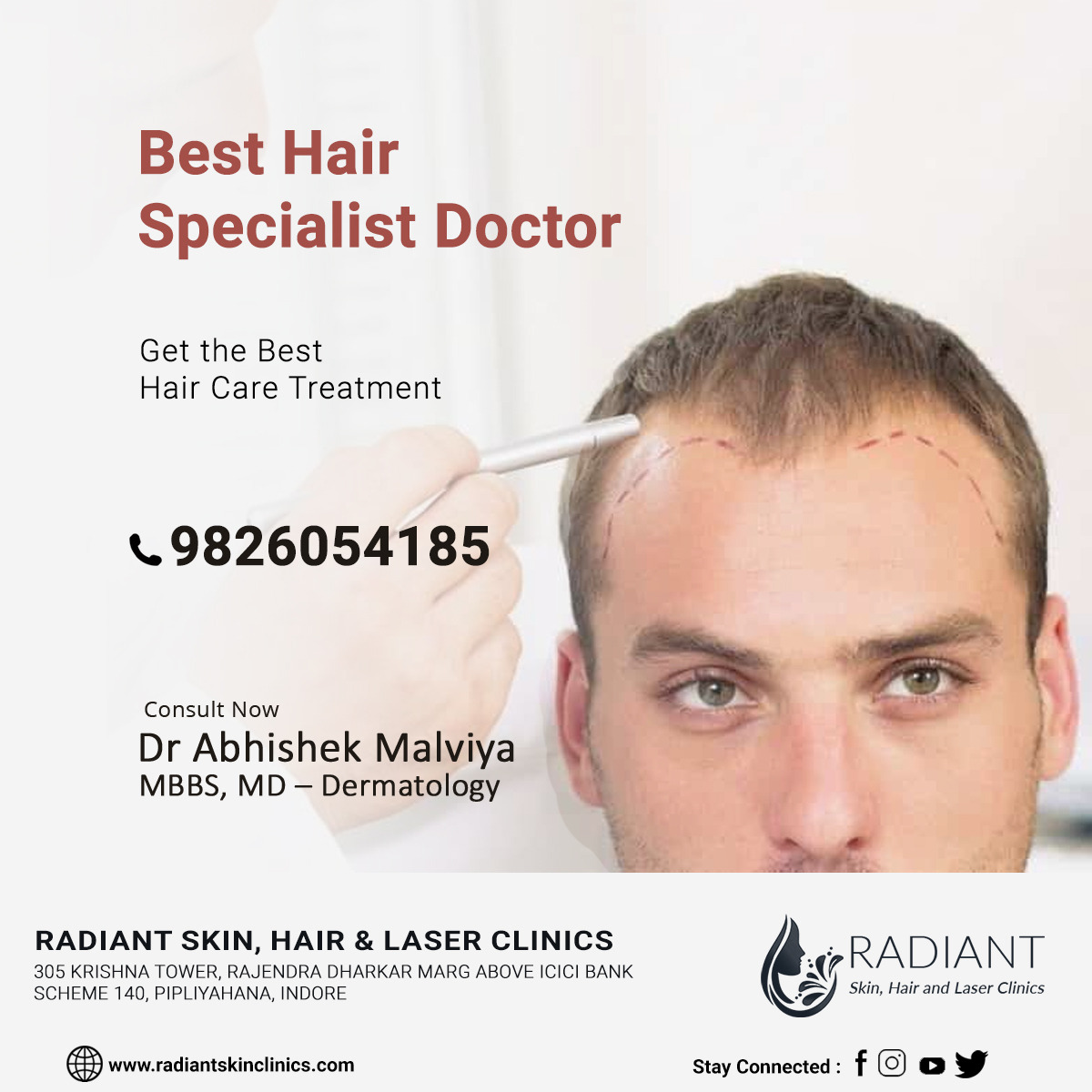 Some of the Major Hair Problems Include
•             Dandruff
•             Split ends
•             Dull hair
•             Oily scalp and many more
The need of the hour is the hair specialist doctors it becomes even more vital when you face such problems as no one wants to attend the stage of baldness at an early age for which the importance of such doctors comes into effect simultaneously.
The visiting of a Dermatologist can be fruitful for every individual as the early visit a Dermatologist earlier the results. You can gain as the early treatments from the doctors help you retain your hair, or even if you have lost the hair, you can regain it at the initial stage.
It is mostly advisable by most doctors that the patient should visit the doctor at the earliest stage possible because hair loss is one of the few diseases that can be revived during its initial stage. Still, if any further delay is done, then the chances of restoring the hair can be as less as possible.
rather than taking care of it, using excessive shampoo, and using a lesser amount of oil. The air creates a dry scalp, which further becomes itchy and creates dandruff. As known to everybody, that is one of the major reasons for hair fall, so hair oil is exceptionally essential when it comes to taking care of your hair.
The hair specialist doctor should be the initial option to go for whenever any hair problem's slightest form is faced.
Radiant Skin Hair & Laser Clinic is one of the largest and most experienced practices in the Indore, where the best & experienced Dermatologist, Laser Surgeon Specialist, and Hair Transplant Surgeon is skilled in dozens of specialties, working to ensure quality care and successful recovery.
Dr. Abhishek Malviya
Best Dermatologist in Indore