Acne scar treatment
Most of us have met pimple or acne breakouts at some point in our lives. According to a study, acne is the most common skin problem and affects around 200-300 million people between the ages of 12 and 25 years in India.
You may consider acne as a simple skin infection, but it is not. It occurs due to complex interaction of changing hormones, sebum and a bacterium called Propionibacterium acnes.
We at The Radiant Skin, Hair and Laser Clinics pride ourselves at not solely having the choice to empower you to discard Acne yet, also, the Acne Scars. We have had handy involvement in Acne Scar Treatments and got you the best available techniques and contraptions from wherever all through the world with a showed security and adequacy record.
We offer customized treatments depending on your skin type with the right skin care routine which helps in removing your acne flare-ups. Treatment of acne scars is multimodality and generally needs multiple sessions. With every treatment session there is improvement in the appearance of the scars.
At the Radiant Clinics, we use a blend treatment modality to treat the Acne Scars.
Chemical Peels and Lightening of Scars
Microdermabrasion
Derma rollers Venus Viva™ with Nano Fractional Radio Frequency ™
Micro-needling Radio Frequency
All synergistically work to make your skin smooth and clear.
Acne problems seem to be a small problem but it should not be neglected by the patients. Avail the best and safe Acne & Acne Scar Treatments in Indore at Radiant Clinics.
Our Specialist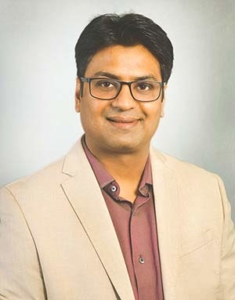 Dr. Abhishek Malviya
Dr. Abhishek Malviya is a Dermatologist, Cosmetologist, Laser Surgeon Specialist and Hair Transplant Surgeon in Pipliyahana, Indore and has an experience in these fields. Dr. Abhishek Malviya practices at Radiant Skin Hair & Laser Clinic in Pipliyahana, Indore. He completed MBBS from Rani Durgawati Vishwa Vidyalaya, Jabalpur in 2010 and MD – Dermatology from Government Medical College Patiala Punjab.