Anti-Aging Treatment
Radiant Clinics is the main provider of anti-aging treatment In Indore, Madhya Pradesh. We has guests from the various pieces of India, yet in addition from abroad. For the total solution of aging stresses, Radiant Clinics has a specific Anti-Aging clinic, devoted to the issues of wrinkles, age scars, age spots and so on.
Our expert dermatologists are knowledgeable about doing strategies like face-lift, bosom lifting, and hostile to wrinkle, against laxity treatments…
At Radiant Clinics, we are moving with the most recent specialized advancements in the field of medical sciences. Our office is furnished with the advanced treatment helps and every one of our specialists are prepared in taking care of them. Here is a list of anti-aging conditions that we treat:
1. Wrinkled Skin: At Radiant Clinics, you will get viable treatment to discard you're wrinkled skin because of the age.
2. Sagging Skin: We has effectively treated numerous patients grumbling about their drooping skin. We utilize the most suitable strategy relying on the requirements and skin type.
3. Deep Folds: Deep creases are regular with expanding age. Our accomplished group of Dermatologists are exceptionally productive intending to the issues of profound folds.
Skin Tightening
Skin fixing medicines are sufficiently adroit to make you're face look model-impeccable. their is a large assortment of skin fixing options accessible in the market. By and large, non-careful approaches for skin fixing are increasingly prevalent as they has minor dangers and little personal time.
The non-careful cosmetic touch-ups choices are commonly characteristic, non-obtrusive and help the skin look smooth, delicate and firm estimable. Facial exercise is additionally one of the strategies to fortify and tone facial muscles and skin, as conditioned muscle prevents skin from ending up as well as droopy or unbalanced.
their is a complete assortment of muscle conditioning practices which fixes the skin for you're face and neck. Conditioning and fixing of facial muscles through normal face firming activities can give livelier and smoother face, giving a non-careful facelift.
Our Specialist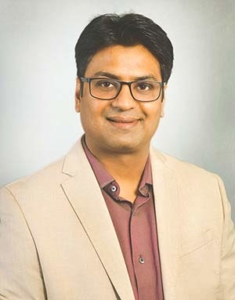 Dr. Abhishek Malviya
Dr. Abhishek Malviya is a Dermatologist, Cosmetologist, Laser Surgeon Specialist and Hair Transplant Surgeon in Pipliyahana, Indore and has an experience in these fields. Dr. Abhishek Malviya practices at Radiant Skin Hair & Laser Clinic in Pipliyahana, Indore. He completed MBBS from Rani Durgawati Vishwa Vidyalaya, Jabalpur in 2010 and MD – Dermatology from Government Medical College Patiala Punjab.