Chemical Peeling
Glowing Skin is Just a Peel Away with the best chemical peeling treatment in Indore
Chemical peels are proven and an effective method to improve and smoothen the skin texture. With the help of chemical peeling treatment, the dermatologists cure several skin conditions and recover the smooth surface of the skin.
If the term "how to find "chemical peeling treatment near me" is popping to your mind, then Radiant Skin Clinics is the right choice for you to approach for. Radiant Skin Clinics has a skin specialist who work in different manners to stimulate skin cells, refine skin, rejuvenate skin and also hydrate it depending upon one's targeting concerns on face as well as body.
Why Should You Consider Radiant Skin Clinics for Chemical Peeling Treatment?
Reduce fine lines under the eyes and around the mouth
Treat wrinkles caused by sun damage and aging
Improve the appearance of mild scars
Treat certain types of acne
Reduce age spots, freckles, and dark patches (melasma) due to pregnancy or taking birth control pills
Improve the look and feel of skin
The great thing about our skin clinic is that we make use of the highly developed and modern strategy for chemical skin peel treatment. We follow the highest standards to offer the best chemical peeling treatment in Indore with the best facilities all around the globe. Our expert skin surgeons work to let our patients get improved skin surface. Apart from removing scars and imperfections from the skin, Radiant Skin Clinics adopts a methodology that helps to raise a new smooth and brilliant skin. This new skin would be protected in the deep hair follicles depths from skin exposure. And, the result comes out is a freshness and un-blemishes in skin appearance.
For whatever skin concerns, you choose chemical treatment at Radiant Skin Clinics, you will be glad to know that you will be in safe and expert's hand. Our skin specialist is very energetic and passionate about his work and leaves no stone unturned to bring desired skin results! As our skin doctors are continually working to enhance their knowledge and required skill sets, we are assured that our patients will get advice and treatment in Indore with the qualified and well-practiced doctor!
For consultation, get a free quote now!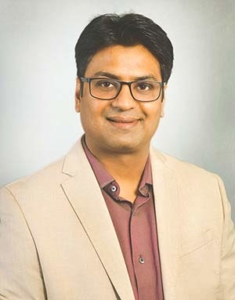 Dr. Abhishek Malviya
Dr. Abhishek Malviya is a Dermatologist, Cosmetologist, Laser Surgeon Specialist and Hair Transplant Surgeon in Pipliyahana, Indore and has an experience in these fields. Dr. Abhishek Malviya practices at Radiant Skin Hair & Laser Clinic in Pipliyahana, Indore. He completed MBBS from Rani Durgawati Vishwa Vidyalaya, Jabalpur in 2010 and MD – Dermatology from Government Medical College Patiala Punjab.