Chemical Peeling
Chemical peel is a procedure used to recover and smooth the surface of the skin. Facial skin is mostly treated, and scarring can be improved. Chemical peels are proposed to remove the outermost layers of the skin.
Chemical peels can be done on the face, neck, or hands. They can be used to:
Reduce fine lines under the eyes and around the mouth
Treat wrinkles caused by sun damage and aging
Improve the appearance of mild scars
Treat certain types of acne
Reduce age spots, freckles, and dark patches (melasma) due to pregnancy or taking birth control pills
Improve the look and feel of skin
Our Chemical skin peel treatment in Indore is the most developed and modern strategy at standard with corrective facilities over the world. One of the numerous advantages of substance strip treatment integrate improved skin surface. Other than taking out imperfections and scars, the methodology raises a new layer of skin that is brilliant and smooth. Synthetic strips are likewise viable in the battle against scarcely discernible differences and wrinkles. By making harm the peripheral skin layer through a synthetic arrangement in a profoundly controlled way, the skin layer strips off. Firmer skin without barely recognizable differences is uncovered later.
With regards to skin strip treatment in Indore, Radiant Skin Clinics positions among the best of the best. Our chemical peel treatment facility in Pipliyahana is a standout among the most progressive and advanced skincare facilities in the city of Indore.
Our Specialist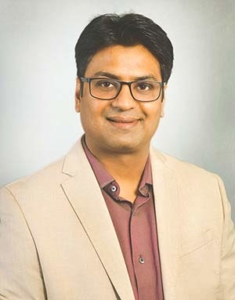 Dr. Abhishek Malviya
Dr. Abhishek Malviya is a Dermatologist, Cosmetologist, Laser Surgeon Specialist and Hair Transplant Surgeon in Pipliyahana, Indore and has an experience in these fields. Dr. Abhishek Malviya practices at Radiant Skin Hair & Laser Clinic in Pipliyahana, Indore. He completed MBBS from Rani Durgawati Vishwa Vidyalaya, Jabalpur in 2010 and MD – Dermatology from Government Medical College Patiala Punjab.