Dermaroller /Dermapen
The majority of us might want to improve our skin here and there, and here at Radiant Skin Clinics, we have heaps of approaches to do only that. On the off chance that you are searching for something normally viable that gives fast outcomes and little vacation, we suggest Dermaroller or Dermapent treatment The two medicines get rid of acids or synthetic concoctions and rather utilize small smaller scale restorative needles to advance the common fix systems of the skin, invigorating fix and collagen development utilizing controlled channels of small scale injury.
Dermaroller
Dermaroller treatment includes the utilization of a moving system, furnished with various flimsy needles to invigorate the skin. We give home use Dermaroller treatment alternatives, just as a clinic-based medicinal evaluation Dermaroller treatment course (3 medications are suggested).
Dermapen
This small scale needling gadget utilizes a stamp-like activity on the skin; the profundity of which is balanced by the zone treated and reliant on the state of your skin. In time, the recuperating procedure that pursues the subsequent 'small scale injury', prompts firming up of the skin furthermore, an obvious fixing.
Most patients report to finding the Dermapen more agreeable a treatment than the Dermaroller. The time expected to finish every session is altogether decreased due to the more noteworthy number of additions. can likewise be joined with different medicines, for example, mesotherapy, compound strips, and electroporation.
Our Specialist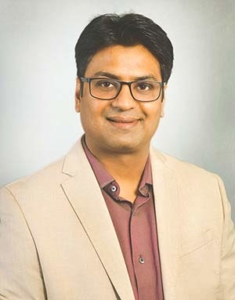 Dr. Abhishek Malviya
Dr. Abhishek Malviya is a Dermatologist, Cosmetologist, Laser Surgeon Specialist and Hair Transplant Surgeon in Pipliyahana, Indore and has an experience in these fields. Dr. Abhishek Malviya practices at Radiant Skin Hair & Laser Clinic in Pipliyahana, Indore. He completed MBBS from Rani Durgawati Vishwa Vidyalaya, Jabalpur in 2010 and MD – Dermatology from Government Medical College Patiala Punjab.