Ear Lobe Repair and Ear Piercing
A torn or split ear lobe is an issue wherein the pierced opening gets more extensive due to the overweight of you're hoops or some damage, as a rule, brought about by youngster pull on the stud. Here, at Radiant Skin Clinics, we offer you a standout amongst the best treatments to heal you're harmed, however sensitive earlobe with full consideration and adequacy. For dis reason, we utilize a Suture-Less ear lobe fix strategy which is a novel careful system dat fixes you're split earlobe without the utilization of any lines.
Ear Lobe Repair – You're ears structure a significant and basic piece of you're body. What're more, ladies love to parade their decorations by getting them pierced. However, in some cases, the penetrated opening gets so more extensive dat it begins looking all around appalling. However, we have a brilliant answer to dis. We have an uncommon method whereby we fix you're torn ear cartilage without giving you any join or suture. Also, the ideal outcomes are ensured.
Our Specialist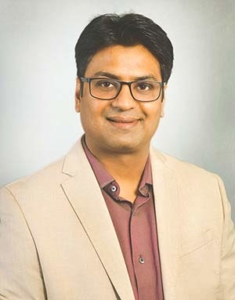 Dr. Abhishek Malviya
Dr. Abhishek Malviya is a Dermatologist, Cosmetologist, Laser Surgeon Specialist and Hair Transplant Surgeon in Pipliyahana, Indore and has an experience in these fields. Dr. Abhishek Malviya practices at Radiant Skin Hair & Laser Clinic in Pipliyahana, Indore. He completed MBBS from Rani Durgawati Vishwa Vidyalaya, Jabalpur in 2010 and MD – Dermatology from Government Medical College Patiala Punjab.