Best Hair Transplant Clinic In Indore
Are you thinking about how will you find "hair transplant near me"? Radiant Skin Clinics is the best hair transplant clinic in Indore. We offer a permanent hair loss solution.
You might understand that the problem of hair loss is increasing every now and then all around the world. The hair loss can be occurred due to higher pollution level, changing lifestyle, and most significantly, the genetic factor that promotes hair loss/ baldness.
We, at Radiant Skin Clinics offer the best hair transplant in Indore. Before providing any hair treatment, our dermatology team first understands the cause of hair loss. We address the core reasons that lead to hair damage, hair thinning, shaft damage, scalp ageing and baldness too.
Radiant Skin Clinics is delighted to provide all our clients a set of circumstances to get benefit from our range of hair transplant procedures. Our doctors, having their experience of more than 5 years, offer you with a perfect look with dense hairs. Our success lies in our efforts to maintain fruitful terms with our clients in India. Our hair transplant in Indore is a simple yet effective formula that takes hair from the donor part. Its results are perfectly natural and barely invisible. We utilize the most up-to-date technologies presently existing in the specific field and all the operations are implemented by highly qualified doctors having rich portfolios.
Our competitive prices are considered as the great choice in different places in India and we ensure that our clients would enjoy medical services. We deem each medical operation as a distinctive case and perform enough research to offer amazing look without any side effects. We offer hair treatment solutions for all your hair problems and after the operations, we take regular follow-ups for maintaining your good hair health and assuring that you will not face any problem.
What Approach Do We Follow while Offering You Hair Transplant?
We follow 3 simple steps to treat hair fall for our patients and give the best hair transplant in Indore.
Diagnose – We have well-practiced dermatologist that diagnose the root cause of hair loss for better treatment approach.
Treat – We impart the most appropriate growth factors and related essential vitamins. This helps in stimulating and restoring lost hair follicles.
Maintain – Our team monitors your results before and after treatment. We give effective hair care products that help in treating hair loss.
To consult with our expert dermatologist, contact Radiant Skin Clinics now! You can call us at 9826054185. We'd love to assist you and guide you all the way of hair loss.
Our Specialist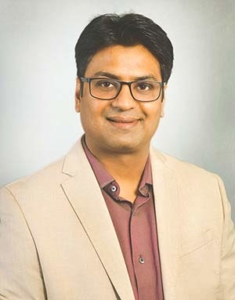 Dr. Abhishek Malviya
Dr. Abhishek Malviya is a Dermatologist, Cosmetologist, Laser Surgeon Specialist and Hair Transplant Surgeon in Pipliyahana, Indore and has an experience in these fields. Dr. Abhishek Malviya practices at Radiant Skin Hair & Laser Clinic in Pipliyahana, Indore. He completed MBBS from Rani Durgawati Vishwa Vidyalaya, Jabalpur in 2010 and MD – Dermatology from Government Medical College Patiala Punjab.