Best Hair Transplant Ckinic In Indore
Radiant skin clinics- Best Hair Transplant & Hair Restoration Clinic in Indore
Your hair is the only crown you never take off. Hair loss affects the appearance of an individual and hence cause psychological distress and inferiority complex. It can impair the quality of life of an individual.
Healthy, smooth and shiny hair is a result of well scalp care. Your hair can be affected by number of reasons ranging from genetics, hormonal imbalances, getting right nutrition, the kind of comb you use for brushing your hair and even your choice of hair products, accessories and styling.
We at Radiant skin clinics understand hair loss cause and has successfully performed many hair treatment and transplants. We are widely renowned for our unmatched hair transplant techniques and services which include Scalp Hair Transplant, Body Hair Transplant, Hair Loss Treatment, and much more.
Radiant skin clinics addresses the primary reasons that cause hair fall, hair thinning and decreased hair density like Hair follicle damage, Shaft Damage, dandruff and Scalp Ageing
We approach hair fall and retreating with 3 important steps:
DIAGNOSE
Consultation with our expert dermatologist includes a step by step best-in- class hair diagnosis.
TREAT
Imparting right growth factors and essential vitamins with in-clinic services for stimulating and restoring hair follicles.
MAINTAIN
Monitoring results & progress with specially designed hair care products and supplements to boost hair health.
For people looking to enhance their appearance and improve their overall confidence Contact US or call us 9826054185.
Our Specialist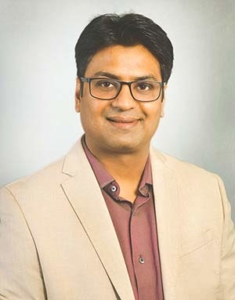 Dr. Abhishek Malviya
Dr. Abhishek Malviya is a Dermatologist, Cosmetologist, Laser Surgeon Specialist and Hair Transplant Surgeon in Pipliyahana, Indore and has an experience in these fields. Dr. Abhishek Malviya practices at Radiant Skin Hair & Laser Clinic in Pipliyahana, Indore. He completed MBBS from Rani Durgawati Vishwa Vidyalaya, Jabalpur in 2010 and MD – Dermatology from Government Medical College Patiala Punjab.