Expert Sex Diseases Consultation & Treatment In Indore, Madhya Pradesh
No center can offer better therapeutic administrations without a well-experienced and well-restrained specialist. Radiant Skin Clinics is outfitted with instructed sexologists who illuminate, teach and exhort the patients or couples on different individual medical issues identified with pregnancy, family arranging, menopause, and sexual concerns.
Here and there, proficient conference or guiding is the best drug to beat wellbeing troubles. On the off chance that we talk about sexual medical problems, normal issues in men are erectile brokenness, untimely discharge, low drive, and so on. Truly, we call these issues basic since 8 out of 10 individuals can be seen experiencing sexual medical problems, yet they might cover up because of social or mental variables. Disposing of this mark is required to get a cheerful wedded life and that is the thing that sexology does.
Some sexual issues are the aftereffects of differences or clashes between the couple. This is the reason, we generally encourage the couples to meet up, this is the regular venture embraced by together. As a researcher, a sex specialist knows the issue, conveys the arrangement thereof. Living as a companion after marriage is in every case great, yet without energy for physical closeness, the marriage would appear to be exhausting and fragmented. Couples are constantly prudent to look for a master conference if there should be an occurrence of sexual brokenness.
GENERAL MEASURES to enhance SEXUAL perform
1. Regular exercise
2. correct rest & sleep
3. nutritive & balanced food
4. Regular medical check-ups to rule out medical diseases
5. Strict rejection of alcohol or habit
6. Strict rejection of smoking
7. Yoga & meditation
8. defrayal quality time with a partner
Our Specialist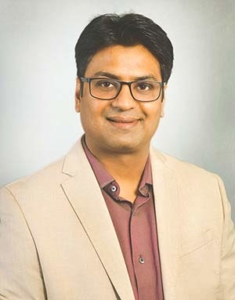 Dr. Abhishek Malviya
Dr. Abhishek Malviya is a Dermatologist, Cosmetologist, Laser Surgeon Specialist and Hair Transplant Surgeon in Pipliyahana, Indore and has an experience in these fields. Dr. Abhishek Malviya practices at Radiant Skin Hair & Laser Clinic in Pipliyahana, Indore. He completed MBBS from Rani Durgawati Vishwa Vidyalaya, Jabalpur in 2010 and MD – Dermatology from Government Medical College Patiala Punjab.