Expert Skin Consultation & Treatment In Indore
Expert Skin Diseases Consultation and Treatment In Indore
Radiant Skin Clinic is one of the Best Skin Care Clinics in Indore offering dermatological consultations, dermato-surgical procedures and various skin related treatments to offer you smooth and supple skin. Be it the smallest pimple or birthmark, be it Skin rejuvenation treatment or allergy solutions, we will offer the proven and safe treatments to cure all the skin problems.
Radiant Skin Clinic mission is to take a comprehensive approach to the dermatological needs of patients. Radiant Skin Clinic provide the most advanced solutions for your skin.
Good skin care involves going below the surface to understand the root cause of the problem.
We understand that everyone has a unique body & skin type, and therefore it is our goal to provide a personalized care to every patient. We are dedicated to bringing your skin to the healthiest it's ever been. We enhanced and perfected thousands of beautiful faces, alluring tresses and helped clients discover the best of their natural beauty.
For people looking to enhance their appearance and improve their overall confidence Contact US or call us 9826054185.
Our Specialist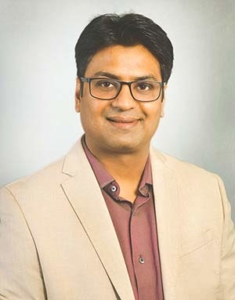 Dr. Abhishek Malviya
Dr. Abhishek Malviya is a Dermatologist, Cosmetologist, Laser Surgeon Specialist and Hair Transplant Surgeon in Pipliyahana, Indore and has an experience in these fields. Dr. Abhishek Malviya practices at Radiant Skin Hair & Laser Clinic in Pipliyahana, Indore. He completed MBBS from Rani Durgawati Vishwa Vidyalaya, Jabalpur in 2010 and MD – Dermatology from Government Medical College Patiala Punjab.