Hair Transplant Clinic
Radiant skin clinics are non for giving the best hair transplant clinic in Indore, Madhya Pradesh, done by expert hair specialists Dr. Abhishek Malviya. The transplantation results you will get bearing no torment & will be surprising. This is conceivable as a result of cutting edge procedures that we use at our facilities. Our clinical medications are 100% safe and result-oriented. On the off chance that you talk about hair transplant cost in Pipliyahana, You will get truly reasonable costing at Radiant skin facilities.
As we as a whole realize that cost of hair transplantation is a noteworthy integral factor when we talk about hair rebuilding medical procedures. At Radiant skin clinics, we offer global hair transplant offices, world-class results at the least conceivable expense. In the event that you investigate the profile of our hair transplant specialists, you will find that our hair specialists are qualified from top medicinal establishments.
All things considered, thinking will you get a "hair transplant in Pipliyahana, Indore requiring little to no effort"? Connect with us! Likewise, don't stress as we use the FUE hair trans 'plantation procedure which is a lot more secure, successful, and significantly less expensive TEMP TEMP than other hair transplant medical procedures. We offer cost of hair transplant which will be the least expensive and will demonstrate to be a compelling treatment for you're hairlessness, Radiant skin facilities give the best hair rebuilding administrations in Pipliyahana, Indore,
Our Specialist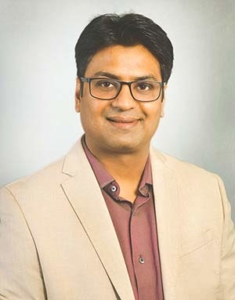 Dr. Abhishek Malviya
Dr. Abhishek Malviya is a Dermatologist, Cosmetologist, Laser Surgeon Specialist, and Hair Transplant Surgeon in Pipliyahana, Indore, and has experience in these fields. Dr. Abhishek Malviya practices at Radiant Skin Hair & Laser Clinic in Pipliyahana, Indore. He completed MBBS from Rani Durgawati Vishwa Vidyalaya, Jabalpur in 2010 and MD – Dermatology from Government Medical College Patiala Punjab.