PRP Treatment in Indore
Platelet-rich plasma (PRP) is a treatment that doctors use to quicken curing in various areas of the body. It might help re-establish hair growth. PRP treatments can boost hair restoration and other cosmetic plastic surgery procedures.
Platelet Rich Plasma therapy is a non-surgical treatment for individuals suffering from hair loss where your very own Platelet-Rich Plasma (PRP) take out from your blood is inserted into the scalp skin, then the evolution factors in your blood cells do their work, and hair growth is unsurprisingly enthused.
Over a little range of time, Platelet Rich Plasma Therapy has become an outstanding restorative choice for both male and female experiencing hair loss.
PRP for skin
Skin rejuvenation has entered a new era with the advanced PRP process; by utilizing your very own body's cells to lessen or even remove wrinkles and scars. In this process, the platelet-rich plasma produced using your very own blood is utilized to invigorate collagen generation and cell relocation, which wipes out lines, folds, and wrinkles. PRP for skin acts by utilizing growth factors released by blood cells called platelets. PRP injection into targeted areas aids in growing collagen and regenerating tissues. This process improves skin surface, lifts up wrinkles and gives you a more younger looking skin.
We, at Radiant skin clinics, have best PRP specialist in Pipliyahana Indore with broad experience in this field, and following quite a while of research, we have been able to develop adjusted PRPs to help our patients accomplish the appropriate measure of various mixes. We give fantastic PRP treatment in Pipliyahana to our patients to give promising results, with no sorts of irregularities. PRP treatment may even now be in the beginning times of advancement, yet it has reformed the procedure of damage recuperation in the human body, and the intensity of this treatment can't be disparaged. We take the most extreme care of the patient while managing such techniques, and see how basic it is for a patient to make a snappy sound recovery.
Our Specialist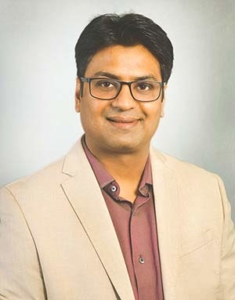 Dr. Abhishek Malviya
Dr. Abhishek Malviya is a Dermatologist, Cosmetologist, Laser Surgeon Specialist and Hair Transplant Surgeon in Pipliyahana, Indore and has an experience in these fields. Dr. Abhishek Malviya practices at Radiant Skin Hair & Laser Clinic in Pipliyahana, Indore. He completed MBBS from Rani Durgawati Vishwa Vidyalaya, Jabalpur in 2010 and MD – Dermatology from Government Medical College Patiala Punjab.